Factoring Services
RECEIVABLES FACTORING
RECEIVABLES FACTORING MADE SIMPLE
Receivables factoring is not a loan, simply an advance on your accounts receivable. A receivables factoring company can advance your business cash by purchasing your current invoices. The process is simple: After you fulfill a customer order and submit an invoice to QC Capital Solutions, we'll confirm the invoice with your customer and send payment to you. After the customer pays QC Capital Solutions the invoiced amount, we'll pay you any eligible reserve, less the factoring fee.
HOW RECEIVABLES FACTORING CAN BENEFIT YOUR BUSINESS: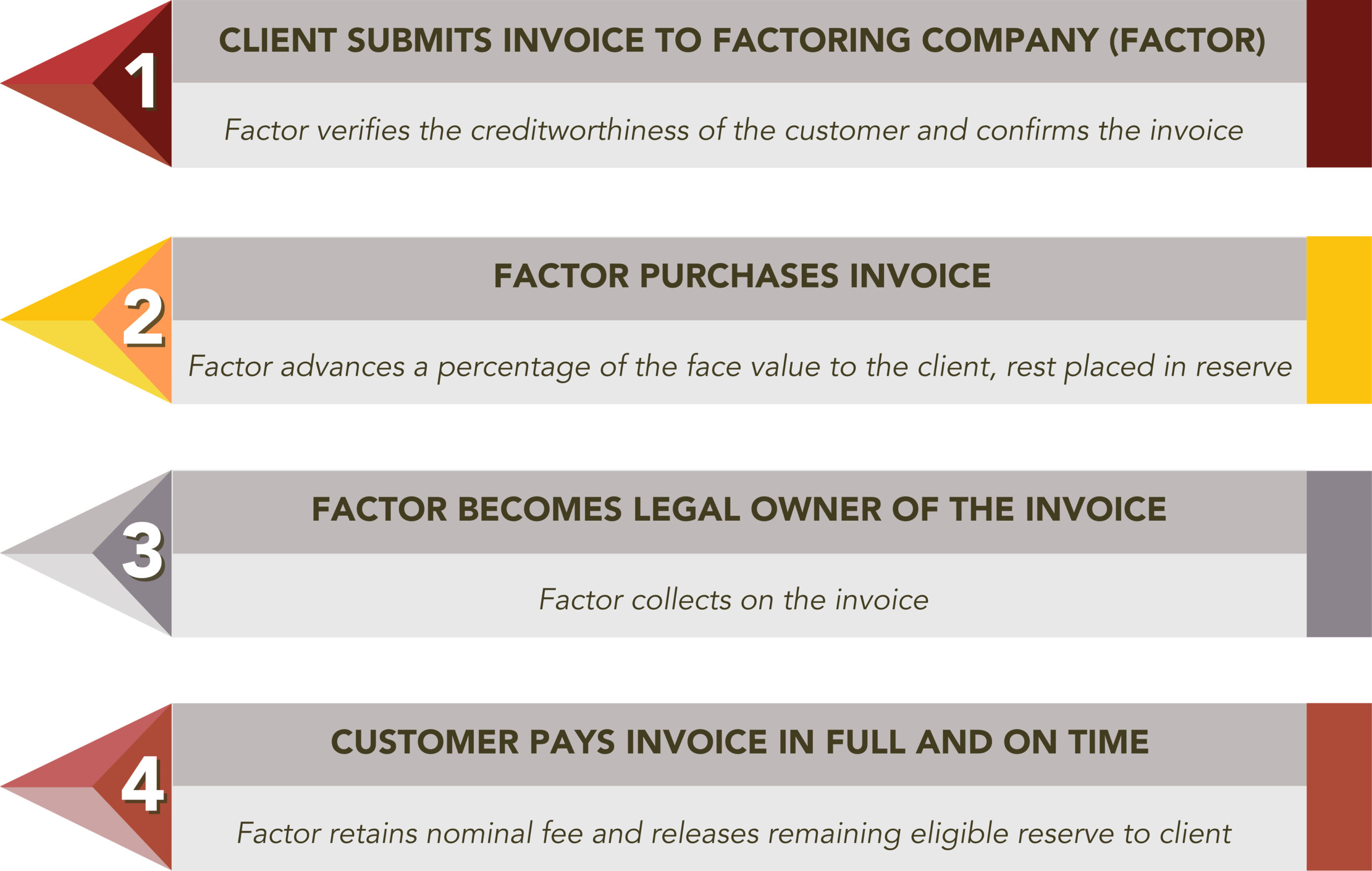 RECEIVABLES FACTORING WITH QC CAPITAL SOLUTIONS PUTS THE POWER OF CASH FLOW INTO YOUR HANDS, SO YOUR BUSINESS CAN GROW.